In today's episode of Brand Story, Inc., Elizabeth Merritt of the American Alliance of Museum's Center for the Future of Museums joins us to discuss the re-imagining of the museum business model in the current  COVID-19 world.
Listen on Apple Podcast Here
Elizabeth Merritt on Brand Story, Inc.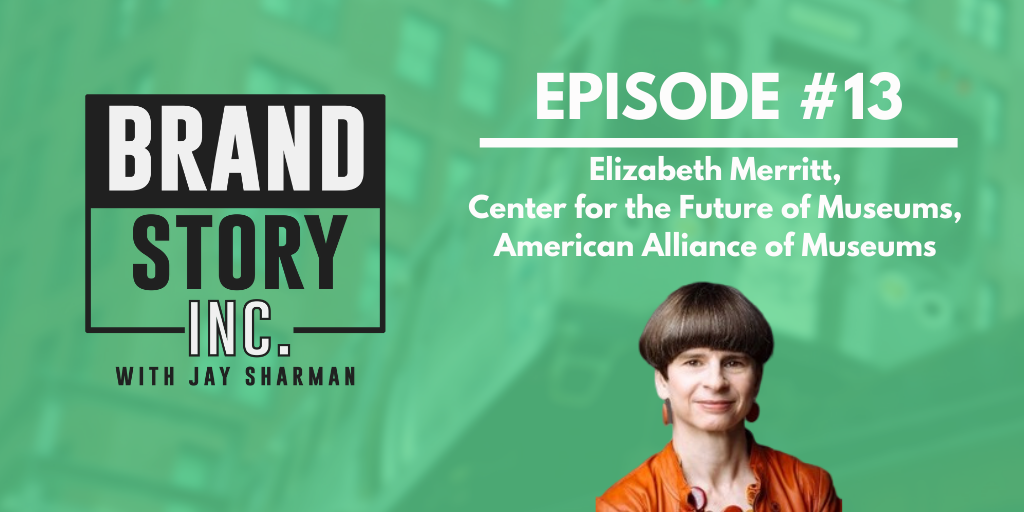 This was fun. Elizabeth Merritt, the vice president of strategic foresight & founding director of the Center for the Future of Museums, part of the American Alliance of Museums, holds the key to two things. First, the longest title of anyone we've had on Brand Story Inc. (?), and second, fantastic insights on what the state of the museum industry will look like in the near, mid-term and not-to-distant future.  Before you think "I'm not a museum, so this doesn't apply to me", hang tight.  There are few industries I know of that are so content-rich, yet brick and mortar mindset than museums. The forced closing of museum doors necessitates a mindset shift for survival, and I invited Elizabeth to join our community so we could delve into how museums' subject matter expertise may be re-imagined to create new revenue streams. What we discussed applies to most brick and mortar businesses, so I'm confident you'll find some sparks that apply to you in this conversation.
Here are just a few of the highlights in this edition of Brand Story, Inc.:
What if museums re-imagined themselves as publishing companies?
Innovation in engaging relevant audiences, fundraising and relevant trends
The scope and magnitude of the industry's precarious financial footing and what this could mean for storytelling
How tone and voice have emerged from the National Cowboy & Western Museum as one of COVID-19's best brand success stories
Case studies, examples and nuggets of how museums can pull from lessons from other industries and vice versa