In today's episode of Brand Story Inc., Corey Leff, the creator of sports business email newsletter, John WallStreet, takes time to share his journey of building a brand from scratch to being acquired by Sports Illustrated.
John WallStreet on Brand Story Inc.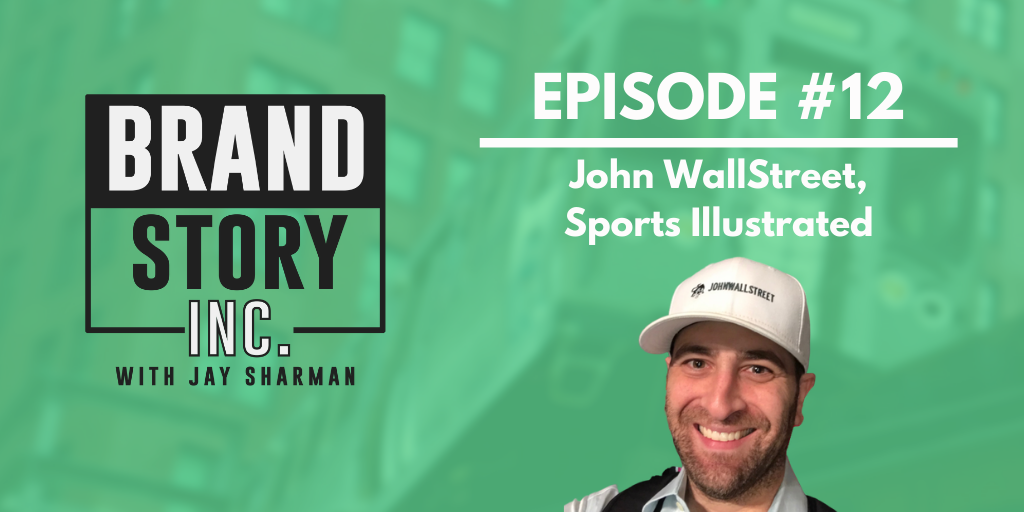 John Wallstreet's 43% open rate with the biggest movers and shakers in the sports industry – billionaire sports owners, league and team executives and a who's who in the sports media executive suite – didn't happen overnight.  His daily deep dive in to one subject matter is filling a sports business marketplace void – a niche within a niche – that all of us can learn from in the value over volume equation.  Here are just a few of the topics we covered:
What sports' highest level executives are saying about the post-COVID-19 business.
Emerging opportunities for entrepreneurs and investors in the new sports world.
Corey's journey from Wall Street researcher to becoming a Sports Illustrated-branded "must" email subscription for top sports business minded people.
Tips, insights and best practices for email content products.
Advice for brands looking to build direct-to-consumer content that provides value.
How the heck you stay on top of 200+ google alerts per day!