At this point, most of us are familiar with the term "second screen." The idea that Americans are engaging on a phone, tablet or laptop while watching something on television isn't new, and it's even been considered by marketers over the past few years as an extension of programming and advertising.
But here's a new question they're having to contend with: What happens when that so-called "second" screen becomes the primary tool for engagement?
This week, I'll be part of a panel at Social Media Week – Chicago that discusses fan engagement through the lens of sports. Obviously, sports fans are passionate, and the social conversation that surrounds any live game or match is unique. Teams and brands alike are taking advantage of the conversation, both in the arena and on the second screen for folks at home.
Sports fans are 67 percent more likely to use Twitter to enhance their viewing experience compared to non-sports fans. According to Nielson, sports events comprised 12 of the Top 20 Most Tweeted About TV broadcasts in 2013, and 50 percent of tweets about television – approx. 492 million tweets – were about a sports event.
Twitter has effectively become a virtual sports bar where fans congregate and engage before, during and after games.
But sports arenas aren't the only places where people are searching and engaging.
Oh, you say museums aren't fun? *Eyebrow raise* #musGIF pic.twitter.com/19bQFE3yEp

— The Getty (@thegetty) October 21, 2015
A report from Thinkwell late last year indicated that 69 percent of museum visitors brought a mobile device with them into the museum. According to the report:
21 percent used social media related to their museum experience.
17 percent further researched museum content.
8 percent accessed the museum's additional digital content.
Digital content is increasingly important for any company or institution that centers on a real-time experience, whether that's a sports team or a science museum, a concert hall or a TV show. And everyone is looking for new and creative ways to meet their respective audience where they are already, whether that's on their couch, in a seat or standing in front of a painting.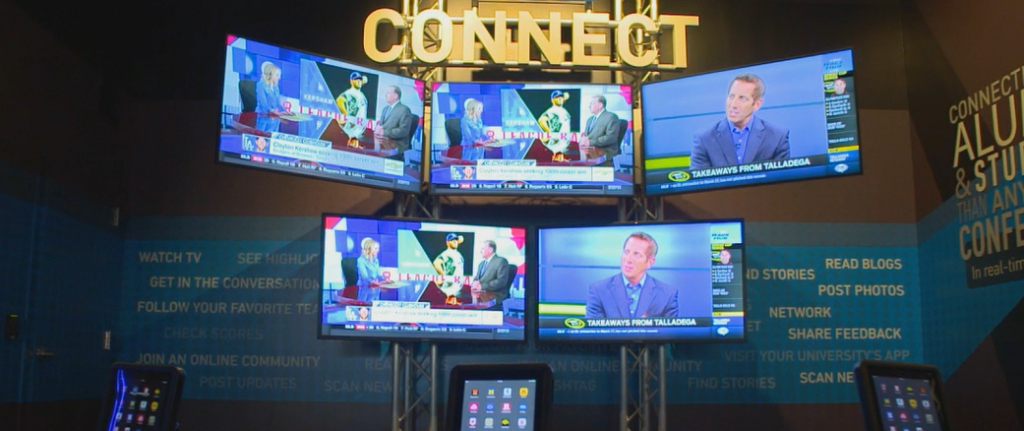 Here are three ways that sports organizations, museums and other organizations can drive engagement beyond the traditional in-person experience:
Unique access: Many museums have a tiny selection of their overall archives available to view by the public in person at any time. Similarly, at a professional sporting event fans can enter the arena early enough to see a small part of warm-ups or batting practice before the actual game begins. But there's so much more that can be shown to the public through social channels like Periscope, Instagram, Facebook and Twitter, in addition to a traditional website. Showing players arriving at the stadium or revealing hidden gems from the collection that may not be on display gives the audience a perspective that tickets can't buy.
Exclusive content: Sports teams like the Chicago Blackhawks have become media companies, creating exclusive video content with personalities associated with the team, from current and former players to broadcasters. Similarly, some museums like the Guggenheim started blogs where they can make the immense knowledge of their curators and staff available to the public in unique ways. In both instances, content is king, and the ability to leverage thought leadership provides another reason for people to engage with the organization or team.
In-venue opportunities: Bring the social conversation inside! Whether it's on a scoreboard or through digital display inside a museum, the engaging content fans and visitors are generating can be reflected and celebrated inside the space.
Want to learn more about how to move beyond traditional, in-person content? Read this post my colleague Carol Summerfield wrote last week, and download a free whitepaper from TeamWorks Media titled "Museums, Content, and the Age of Google."