While on vacation with family and friends recently, I had the pleasure of visiting The National World War II Museum in New Orleans. We planned on spending a few hours there at most, then heading out to do other things in the ever-festive French Quarter.
We ended up staying the entire day.
I don't remember the last time I had to be shuffled out of a museum because they wanted to close and I didn't want to leave. I should note that I am not a war-history buff. I don't comb through books on the topic. So the ability of this museum to engage me at this level caught me completely by surprise.
The WWII Museum does many things well, from its narrative approach to the overall layout. But two things were done so well that they warrant special mention, because I also think these are the things that will revolutionize museums altogether in the near future.
The first stop during the visit to the WWII Museum is getting your electronic dog tag. (The dog tag experience was designed and executed by Unified Field, experts in digital technology.) The system of registering your tag is superb. You board a train, just as any recruit would have done. The left wall of the train shows black-and-white film of the journey, from the crowds waving goodbye to crossing the Great Plains on your way to boot camp. On the back of the seat in front of you is a screen where you register; the system can register a couple dozen people at a time. (Brilliant!) It captures your information and assigns you someone who participated in some way in the events of the March to Berlin.
I was assigned Robert Capa, a photojournalist for Collier's Weekly and Life magazines during the war who was among the men who landed on Omaha Beach on D-Day. Other members of my group got a female pilot, a Tuskegee airman, a nurse and a member of the Marine Corps. (Visitors also have an option to "shop" for a different story, if they prefer.) Our assigned "dog tag" stories unfolded as we proceeded through strategically positioned stations in the museum.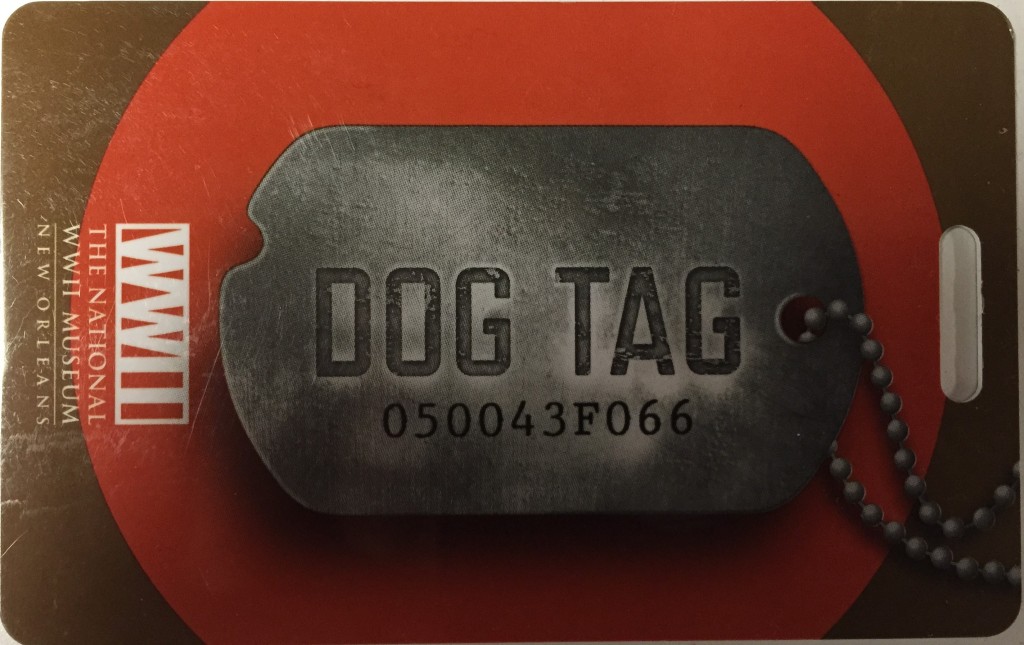 Every room we entered was immersive: All the stories were intimate and personal, and they made our experience that much more vivid. And every room was jammed. The flood of people there is staggering, and the amount of time they spend with each space is enviable for any historical institution. It's a true testament to audience engagement.
There was a photo station, where my daughter was able to pose as Rosie the Riveter. One could also pose as a soldier in an ad promoting rationing. What was the first thing I did with that photo? I put it online, where it was shared immediately by my hundreds of Facebook friends.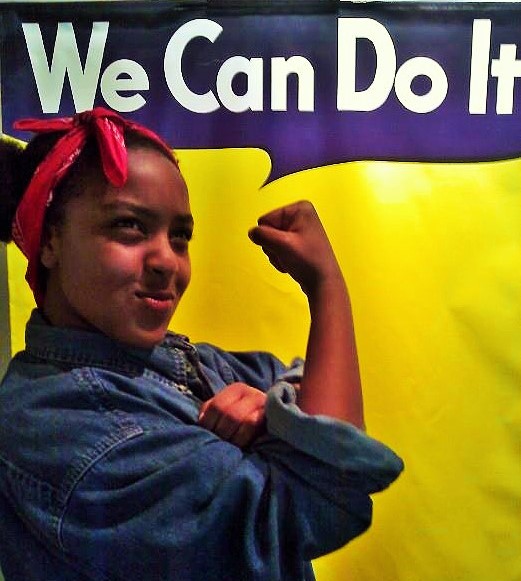 The WWII Museum demonstrated that they're among the leading educational institutions harnessing the potential of digital technology. Here's a look how other museums and centers of learning will be able to do the same:
The ability to tailor your message to the right audience — whatever that audience might be. Imagine flipping a switch to change the multimedia displays in a room to accommodate the knowledge and interests of second-graders on a field trip, then just as easily and quickly adjusting the same digital components for a group of high-level donors on a private tour that evening.
Be a boundary-less institution. What if you weren't limited to the people who visit your physical location? Technology can create followers, fans and donors by facilitating connections to your collection online. But this isn't just PDFs and JPEGs of your items. This is kicking Wikipedia to the curb and owning your topic.
Reduce the cost of updating and rotating your exhibit space. Although the initial cost is higher than the standard cardboard and plexi panels, glass cases and plastic replicas, the cost to change out the digital content is significantly lower. What if 50 percent of your floor space could be updated every three months with the push of a few buttons to tell different stories? What does that do to visitor frequency? Give them new things to explore, and they stop being once-a-year patrons. You could hit budget savings on your display cost within year two.
Tell a bigger story in a smaller space. Small museums and learning centers in particular can fit in more content, accommodate more visitors with interaction and easily adapt to different on three levels:

Providing age/grade appropriate content on command in the exhibit space.
Providing learning online that extends to lesson plans preceding and following visits.
Providing multiple visit opportunities within a school year because of the depth of the information and the ability to rotate content.
Digital technology, when it is used to its best capabilities, improves the three most important statistics for museums: visitor numbers, visitor frequency and donor engagement. If you want proof, look to the WWII Museum. They are crushing it.
For more information on how technology can help your institution, sign up for our newsletter. And look for our white papers in the near future on how to roll out digital technology.