You've probably heard about Facebook's recent algorithm change which prioritizes "meaningful experiences" from friends and family over brands. If you're like most brands, then this update is making it harder than ever for your museum's content to appear organically in feeds.
But it's important to know that while organic reach is decreasing for brands, we can still use Facebook's advertising tools to increase reach and build results – an approach that doesn't appear to be affected by the algorithm change. What's more, Facebook has a low minimum spend budget, making it one of the most affordable options for engaging digital audiences.
Facebook has a low minimum spend budget, making it one of the most affordable options for engaging digital audiences.
With organic reach down and no foreseeable way in which the algorithm will negatively affect paid content, now is the time to experiment with Facebook advertising – no matter whether you have $100 to spend, or infinite.
Here's how to get started:
Get familiar with your Ads Manager account
When you first created your Facebook profile, you were automatically given an ad account. Your Ads Manager is where you can create ads for your Page, set up billing and payments options, create custom audiences and track all of your advertising results.
Click this link to access it: Ads Manager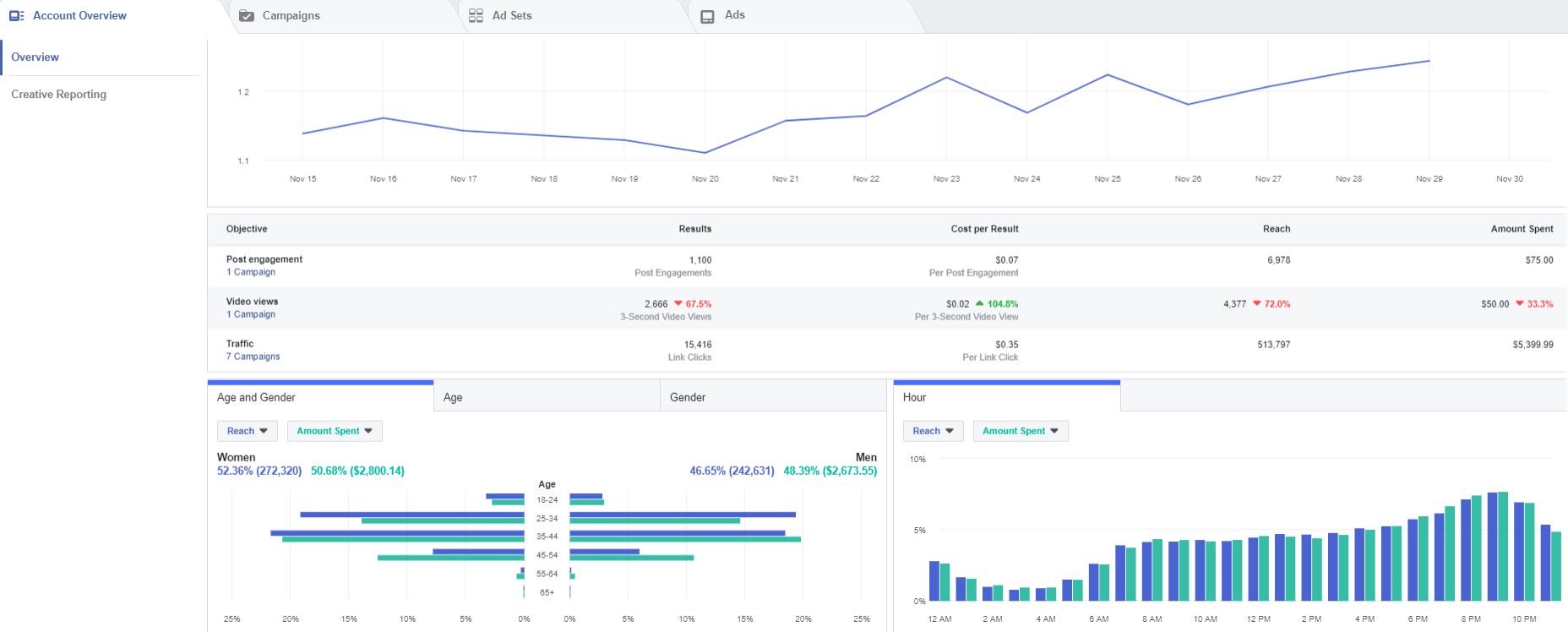 Define your goal & set a budget
If you're an institution where social media advertising is unchartered territory, don't be intimidated. With a set number of promotional dollars and a willingness to measure – and evolve – advertising performances against a goal, any museum can effectively market on Facebook.
First, you'll need to define what you want to accomplish with a campaign (i.e. building views on a behind-the-scenes video series or promoting ticket sales to a new exhibition). Then, decide how much you're willing to spend. My recommendation is to build enough room in your budget to test different ad sets and creative.
Decide on Boosted Posts or Facebook Ads
Before you decide on whether to boost a post or use Facebook Ads, you need to understand the difference between the two options.
Boosted posts promote organic content that is already published on your newsfeed. Right now, you can go to any post on your Page and hit "Boost Post" to quickly place promotional dollars behind it. Your other option is Facebooks ads which are created through Ads Manager and offer more advanced customization solutions for targeting and placement.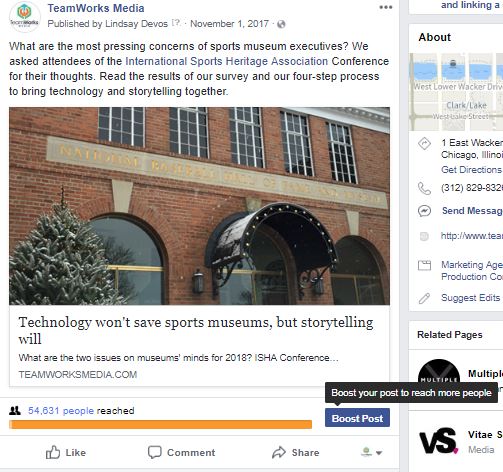 Here are the main differences between Boosted Posts and Facebook Ads:
Boosted posts:
Optimize for post engagement, Page likes and overall brand awareness
Allow you to target based on interest, age and gender
Facebook Ads:
Optimize for website conversions, app installs, lead generations and more
Offers more advanced tools like language targeting, overlapping audience types and lookalike audiences based on your existing customers.
Ability to select from a variety of ad formats that fit your campaign (i.e. carousel, Instagram Stories) and also run split tests to see if a particular piece of creative/copy works better than another – or if one audience set responds more positively to an ad than another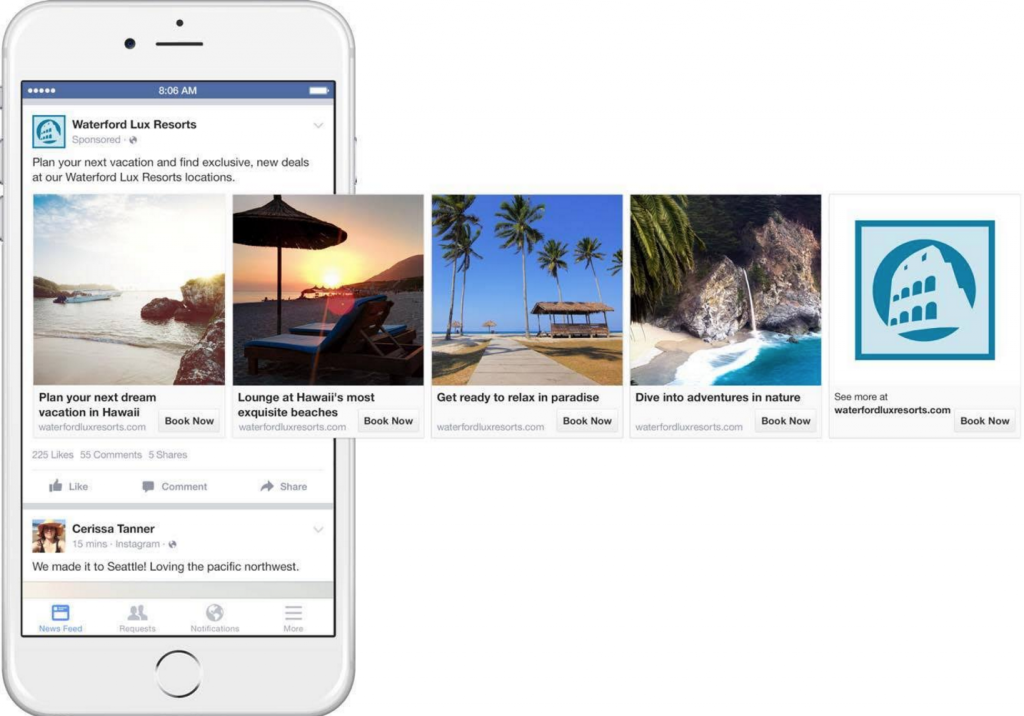 All this said, boosting a post is undoubtedly the easiest, simplest way to promote your content – and it may be a good way for your museum to get its feet wet if you're new to advertising on the platform.
However, Facebook ads will be more effective in helping you achieve bigger marketing goals.  So when you have time, spend time in Ads Manager to become more comfortable with the tool.

When to boost vs. create an ad:
Boosted post – Use this to increase engagement within Facebook (i.e. Page likes, engagement on an image or a native video).
Facebook Ad – Use this when you want people to take action elsewhere (i.e. ticket sales, lead generation, donations, newsletter sign-ups).
Review and evaluate results
There are a lot of great features in your Ad Manager account for reviewing the performance of a boosted post or Facebook ad. You can track reach, impressions, link clicks, cost per result and more. (By the way, if this all sounds like a foreign language to you, don't fret. You can hover your mouse over a column's name to get a description of the metric.)
Perhaps one of the most useful metrics is Facebook's relevance score, which is a "rating from 1 to 10 that estimates how well your target audience is responding to your ad." Review this score to see which ads perform the best, evaluate why they are successful and then apply those learnings to future advertising strategies.

Stay on top of Facebook advertising tips
While the best way for learning Facebook advertising is to spend time exploring and using Ads Manager, there are a lot of great resources out there – including this blog 😉 – for staying on top of Facebook marketing trends and best practices.
Facebook itself offers free online advertising courses and is constantly sharing their favorite advertising case studies by industry sector, including nonprofit and organizations. And if you're looking for best practices on ad creative, you can also check out Facebook's guide here.
+++
Follow us on Twitter to keep up with our tips or shoot me a note at abby [at] teamworksmedia.com to chat all things Facebook marketing. You can also learn about how to organically target your audiences on Facebook in my last post.