In today's episode of Brand Story, Inc., we welcome Andy Crestodina, Co-Founder and Strategic Director of Orbit Media. Andy joins us to share insights from his book, Content Chemistry, The Illustrated Handbook for Content Marketing, and to discuss content strategy, email marketing and more!
Listen on Apple Podcasts Here
Andy Crestodina on Brand Story, Inc.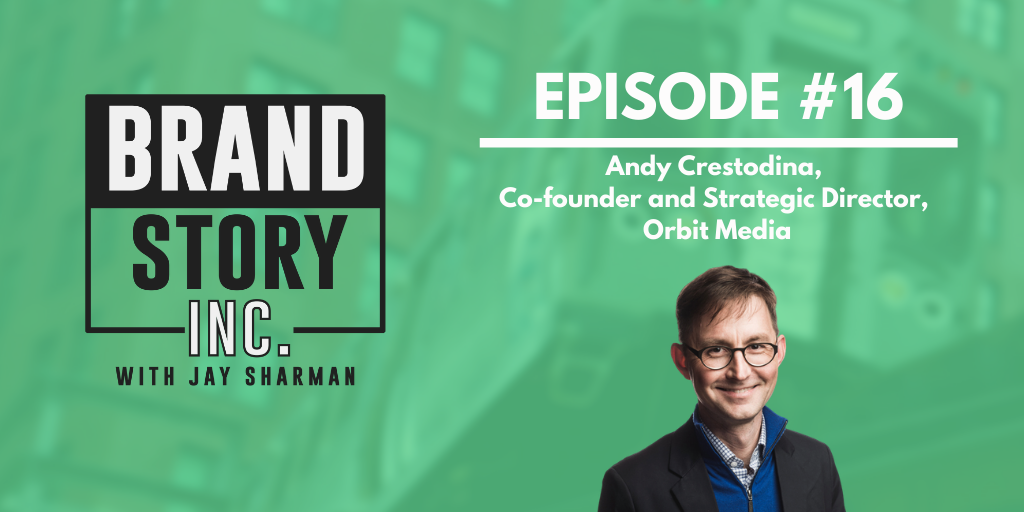 My colleagues accuse me of having a "work crush" on this week's guest, Andy Crestodina. Andy is the founder of Orbit Media Studios a web design and development company based in Chicago. What I love about Andy, is he's foregone the ego title of president or CEO and is the chief marketing officer for the company. It's because Andy is one of the world's most sought-after speakers and teachers of content marketing. He's built Orbit Media Studios in to a powerhouse company practicing what he preaches – giving away content marketing advice on the finer points of content marketing via his blog and newsletter which has 16,000+ subscribers (if you're not getting his email newsletter, do yourself a favor and do so now https://www.orbitmedia.com/blog/). Andy is the content marketer's content marketer.
On today's episode of Brand Story, Inc., Andy shares the highlights of his book, Content Chemistry, The Illustrated Handbook for Content Marketing.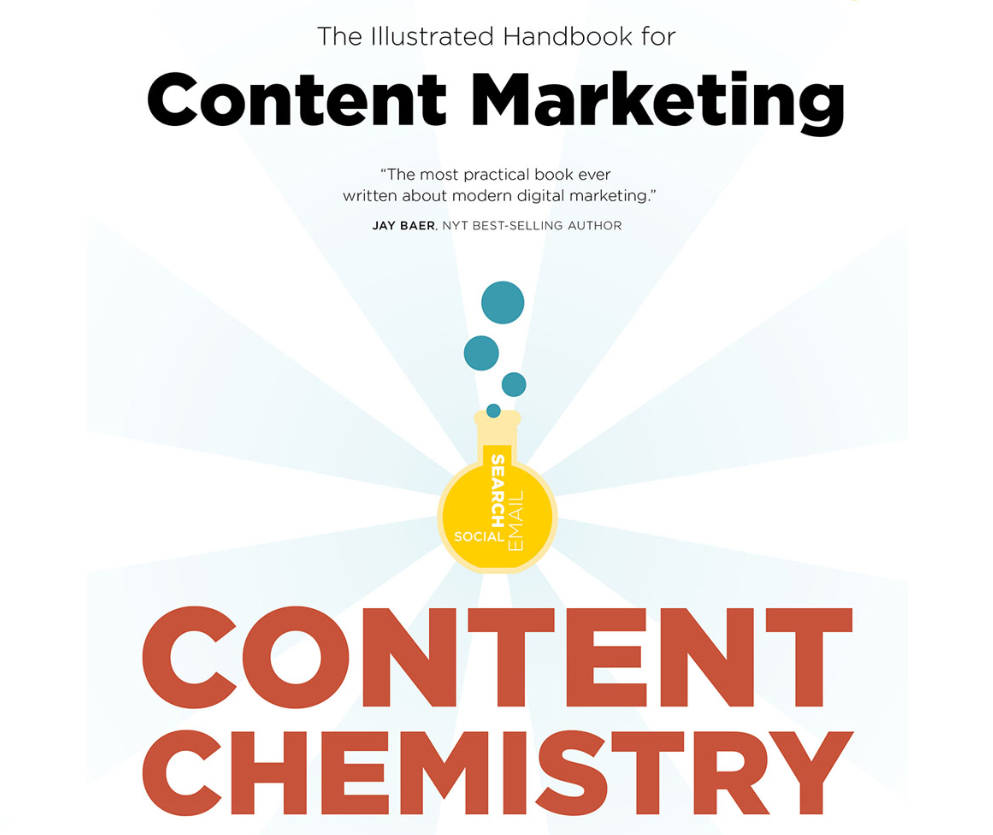 As a reference point, in our conversation we talk about this diagram from the book, so I thought it'd be helpful to see it here:

-Diagram from Content Chemistry¸ courtesy of Andy Crestodina
I invite you to join us, as this episode of Brand Story, Inc. runs the gamut from framing up content marketing mechanics for beginners and dives into common mistakes among veteran content marketers. Below are some of the topics we discussed:
Taking the above airplane-style visual and explaining how content marketing goes from mission statement through capturing new business leads.
Explaining content marketing to the C-suite and business owners.
Expectation setting for a new or established internal content marketing team.
The best practices of the modern day content studio.
The ten most common mistakes veteran content marketers are making and some simple fixes you can apply today.
How Andy has built a lead generation funnel without spending a dime on paying social media platforms.
Email marketing insights, tips and where it's going in the near future.
Tactics to differentiate your content.
Let me know what you liked, want more of, less of and anything in between. We love hearing from you!