Not going to lie, we're pretty dang excited for you to check out this week's Brand Story, Inc. podcast. Sara Fischer, media reporter for Axios, shares her unique insights on emerging trends, like Out-of-Home advertising, and takes a look into the crystal ball at the future of OTT and Connected TV.
---
---
Sara Fischer on Brand Story, Inc. 
media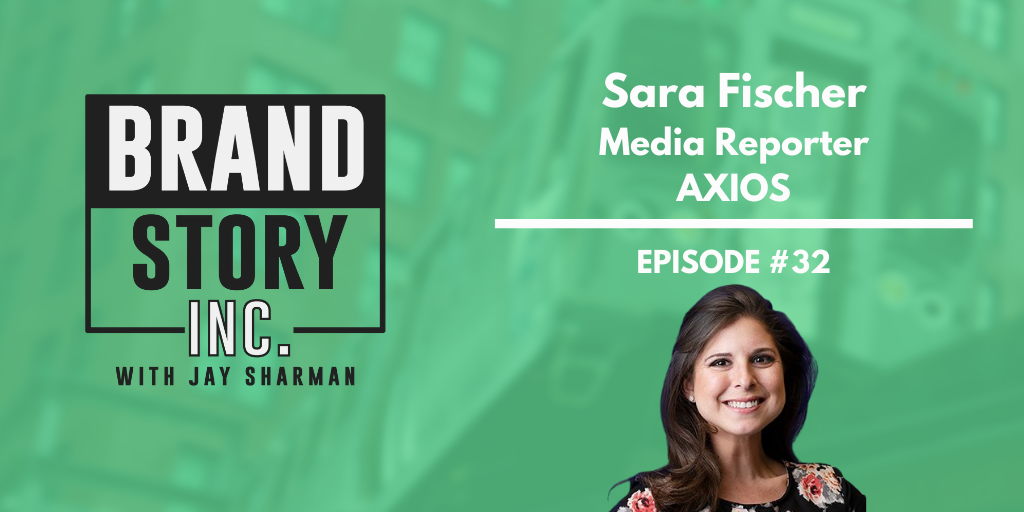 Sara Fischer may very well be THE go-to daily source of industry news for content studio executives. If you listen regularly to Brand Story, Inc., you recognize the name as this esteemed Axios media reporter and author of the weekly newsletter, Axios Media Trends, has been THE most mentioned "morning must" for our guests (if you're not a subscriber, trust me, you want to be, so sign-up here).
Given the popularity of her insights and reporting, I professionally, pleasantly and persistently tracked Sara down. Today, I'm thrilled to bring you our 35 minute deep dive into media trends sure to helpfully inform brands, publishers, and agency content studio executives.
You won't be disappointed.
Here are a few of the topics Sara and I dug into on this episode:
The Axios Media Trends origin story and how it has become the most influential industry newsletter.
Breaking down the various media spend declines in the first half of the year.
The past, present and future of Out-of-Home (OOH) advertising.
Top concerns Sara has for content studio executives.
Primary areas of focus for content studio executives.
Sara's take on OTT & Connected TV today, 6 months, and 1 year from now.
Morning Musts – since we all follow Sara, her trusted sources to stay on top of industry trends.
And, Room Rater…getting a 10/10 for her CNN interview set-up, well, that's kind of a big deal.
Movin on up https://t.co/7tzpkDBiw5

— Sara Fischer (@sarafischer) August 24, 2020