Great ideas shape content; strategy founded in thorough research shapes those ideas. On this week's Brand Story, Inc., we're joined by Bill Hague of Magid Associates, THE leader in media research and strategy consulting, to discuss content measurement, TV's not-so-distant future, and what opportunities lie on the horizon.
---
---
Bill Hague on Brand Story, Inc.
strategy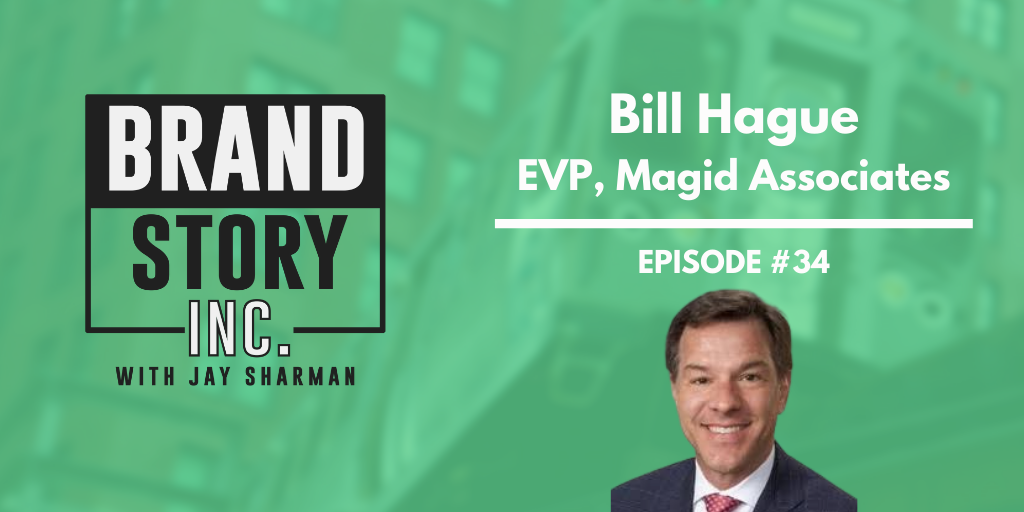 Magid, if you haven't heard of them, is a leading strategy consulting firm in the media space and almost all of their work with clients is informed by their customized consumer and B2B research insights. Bill and I have become friends over the past 10 years and meet several times a year to nerd out on media trends so today's conversation is akin to our regular lunches. And we're inviting you to grab a seat at the table and listen in.
No one I know talks with more media executives and shapers of the content studio landscape than Bill Hague. From the C-suites of major media conglomerates to digital media publishers, marketing execs and digital media publishers, Bill and his team are on the inside compiling significant research and advising on how to navigate the raging rapids of the content business.
---
On this episode of Brand Story, Inc. Bill and I tackle a number of timely issues, including:
The top 3 consistent conversations Bill is having with brands and media publishers.
Content measurement and effectiveness, including the COVID-19 effect.
Social media engagement and ROI.
The current and near-term addressable TV landscape and its impact on content studios.
The vision of the connected living room – winners, losers, and trends.
Insights and advice on how content studio execs should think about OTT/Connected TV.
The state of local media, its role in the media mix, and its future in general.
Blue sky opportunities for content studios.
Morning Musts – key newsletters, and intel sources Bill uses to stay on top of trends.
We're working hard to provide value to the media publishing, brand and agency content studio executive set. Let us know how we're doing! Share your feedback, likes, dislikes, ideas and suggestions for topics and guests. Enjoy my conversation with Bill Hague!