On this week's Brand Story, Inc., we're joined by Ben Young, CEO of Nudge, an exciting dashboard that is helping brands such as Microsoft, Accenture, and Oppenheimer accurately and easily measure the ROI of their content marketing. Ben offers insights into the recent explosion of content marketing, media curation, and how the content studio model can weather a pandemic.
Ben Young on Brand Story, Inc.   
content studio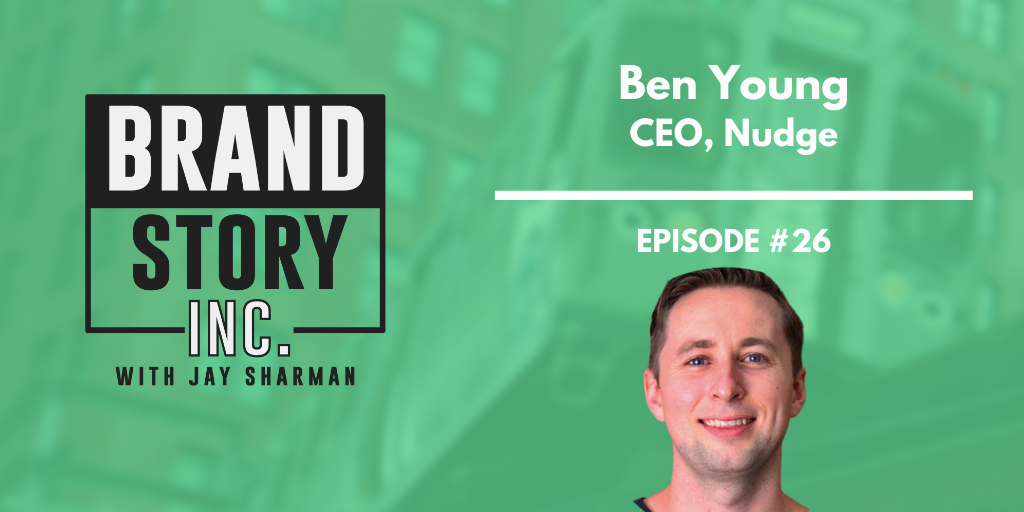 Ben Young offers Brand Story, Inc. listeners a two-fer today. His weekly blog post is a curated dream for content studio execs featuring branded content news of the week, M&A deals and featured campaigns for starters. It's a content marketing side hustle of 2,000+ folks who's Venn diagram intersects with our target audience – content studio execs – which you should subscribe to here.
Ben's day job is CEO of Nudge, a third party content measurement company. Big name brands like Microsoft, Aflac, REI and a slew of media publishers use Nudge, so Ben is at the nexus of content studio mindsets. Here's what we talked about on the pod:
The origin story and evolution (This week in native ads!) of Nudge's content marketing
Content marketing for a content company and the impact on Nudge's business
The backstory behind branded content's recent explosion in popularity
The COVID effect on content marketing
Best in class content studios case studies (hello, Audi)
The curator's curating – how Ben sources all of his newsletter content and follows you should consider
Bedside books – the ever-growing list of books you may want to consider
Come on in and enjoy the party with us. Socially distant content about content studios, by a content studio at your service.