How much do you know about the burgeoning world of esports? Did you know that gambling is set to explode on the scene? Aubrey Levy, VP of Content and Marketing at theScore, joins us to discuss the intersection of esports, content, and one massive market.
---
---
Aubrey Levy on Brand Story, Inc. 
esports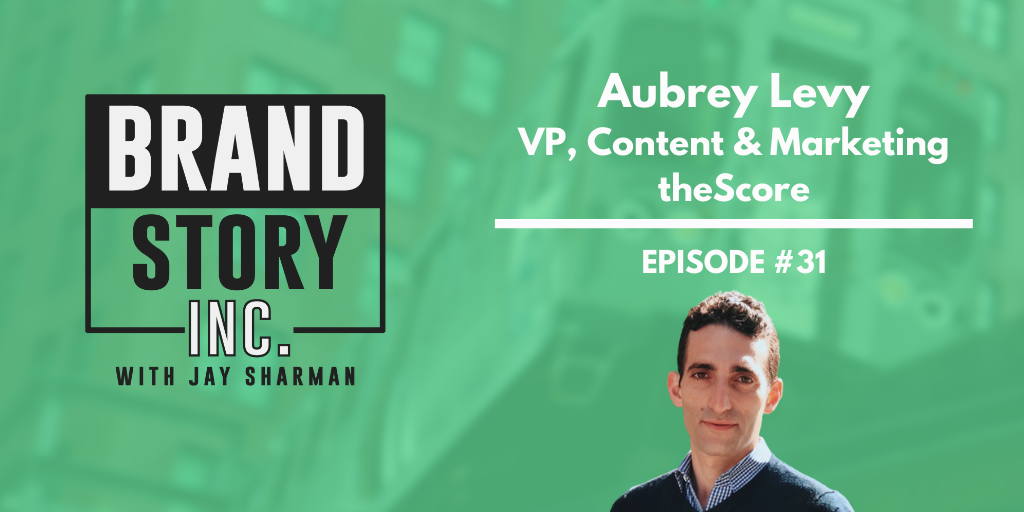 I love long-game leadership. When theScore, a sports media company evolving into a sportsbook, approached me about a conversation on their esports content studio, I was left to scratch my head. How does this content giant (1.5MM YouTube subscribers) relate to gambling?  Man, was I out of the loop; turns out, esports betting is projected to be a $20 billion industry, according to Front Office Sports. 
Aubrey Levy, theScore's vice president of content and marketing joins us to explain how this rising star in the sportsbook space evolved from their Canadian television origin story.  Their 30-person content studio has simply crushed it in esports, setting them up for a huge payout as sports gambling legalization continues (theScore will soon  be available in Colorado and Indiana) across the US.  They saw this coming and built out an original esports content strategy four years ago.  Lesson learned? It's a long game.
On this episode, Aubrey and I explore:
The business decision to invest in esports, what it took, and what the vision looks like in retrospect.
How to fish where the fish are, even if there are a lot of content fishing boats trolling the waters.
Building success on YouTube and how to leverage social media to support your primary content channels.
Fork-in-the-road decisions that led to success on the right social media platforms.
Creating subject matter appeal through personal storytelling.
Connecting dots on original content and driving business results.
Join us for a fascinating chat that bridges media publishing content studios, esports and a bridge to sports betting. Also, let us know your thoughts, feedback, and suggestions to help us make Brand Story, Inc. better!