This week on Brand Story, Inc. we're joined by one of the most trusted names in media and marketing. Editor-for-hire and industry insider Josh Sternberg pulls no punches as he discusses the surprising amount of failure found in the publisher content studios realm and how smart operators can avoid common pitfalls.
Listen on Apple here.
Josh Sternberg on Brand Story, Inc.
content studios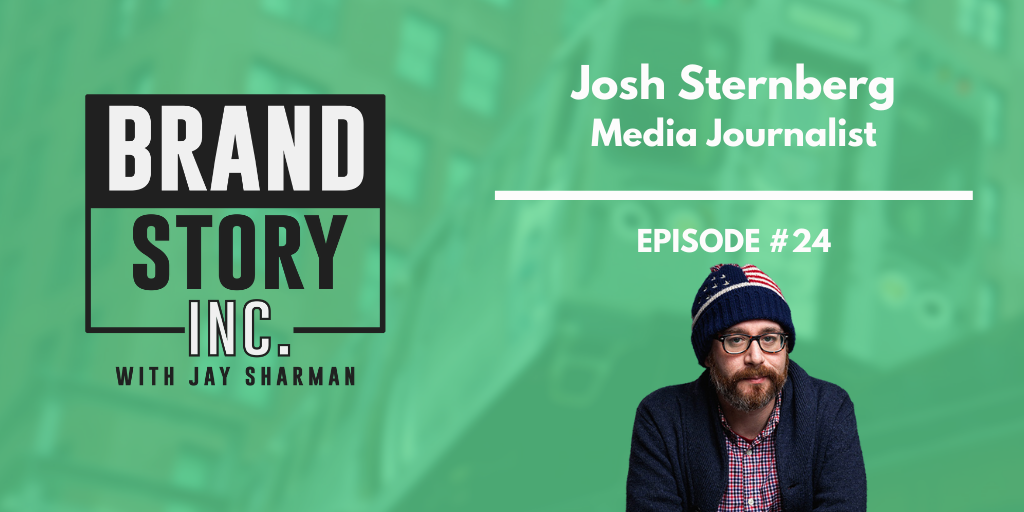 A month ago, I admit I didn't know Josh Sternberg. Then, I read this article from Media Nut, "Why publisher content studios are set up to fail."  Boom! A Brand Story, Inc. podcast episode was born.
Josh's journey had me thrilled to have him as a guest and dive deep into publisher content studio systemic flaws, challenges and how to fix them. He built The Washington Post's content studio from its infancy. He ran NBC News' content studio. He covered the content studio world (among other things) at both Digiday and Ad Week.  Few people have the inside and outside depth of perspective Josh Sternberg possesses.
First, I highly recommend going here, to Media Nut, and signing up for Josh's newsletter. Here's what you can expect from today's Brand Story, Inc. episode:
Why a publisher content studio fails and how to fix it.
A content scale to align advertisers and content creators
Editorial fundamentals required for successful branded content
Successful case studies of publisher content studios and what they're doing right
Brand vs. publisher content studios – current and future relationship
Inherent advantages of publisher content studios for sponsorship
Brand content studio models of success
Morning Musts – who Josh follows to stay on top of industry trends
Please share your thoughts, ideas and recommendations for how we can have Brand Story, Inc. better serve you!