Today on Brand Story, Inc. we welcome Rob Villanueva, Athlete Influencer Lead at The Players' Tribune. Rob joins Teamworks Media CEO Jay Sharman to discuss the ways in which sports celebrities can leverage their fame, audience and overall reach to impact real change.
Listen on Spotify here.
Listen on Apple here.
Rob Villanueva on Brand Story, Inc.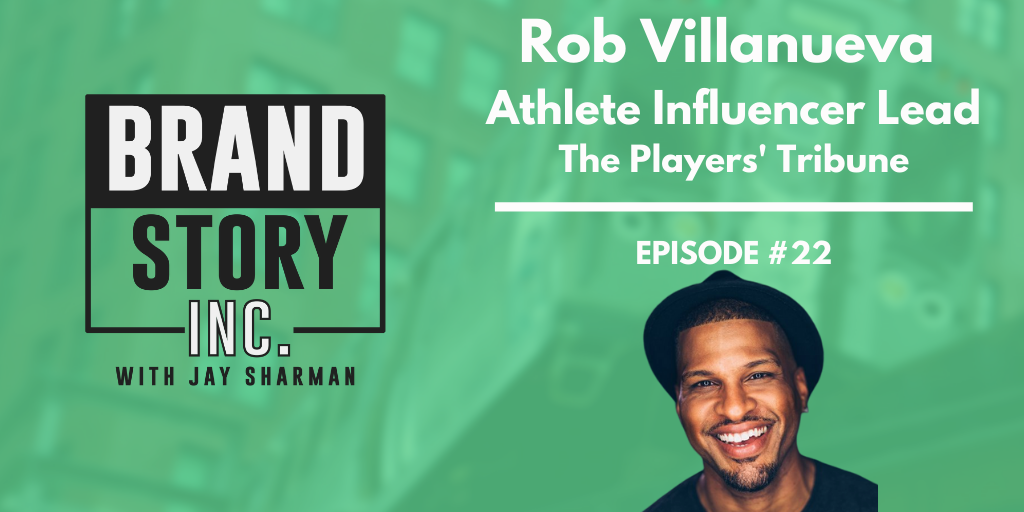 Rob Villanueva has a sports fans' dream job. He is the Athlete Influencer Lead for The Players' Tribune, a digital media publisher created by New York Yankees' legend, Derek Jeter as a platform that provides athletes with a way to connect directly with their fans, in their own words.  Simply put, Rob's job is to connect athletes with stories.
As the Black Lives Matter movement has grown in recent weeks, I thought Rob would be the perfect person to share how sports celebrities are using their platforms to shape and contribute to this important conversation, with a particular angle of how that intersects with brands and content creation.
Below are some of the topics we discuss on this week's Brand Story, Inc. episode:
What the state of "athletes as brands" is and how participants in Black Lives Matter view brands, endorsements and sponsorships.
How The Players' Tribune content studio works.
How is athlete advocation changing brands' perceptions of aligning with an individual endorser?
What advice does Rob have for brands wanting to align with athletes today?
How are social media influencer networks changing with athletes? With the marketplace changes?
What is the future of content distribution in sports, especially through the athletes' lens?
What excites Rob about this time and what are some projects that are moving the needle?
And, our weekly "Morning Musts" of how Rob stays on top of industry trends and insights
Let us know what you think of the podcast. Share your feedback, ideas and recommendations for topics and guests with us!