Sport museum executives and advocates are discussing the future of their institutions at the International Sports Heritage Association Conference in Knoxville, TN this week – and we're headed south to join the conversation! As part of the speaker series, we'll present ways for museums to transcend their own physical boundaries and reach new audiences through innovative digital content.
But pre-conference, we wanted to get to the root of why museums should care about this topic and to answer the question of all questions: "What can digital do for a museum?"
From highlighting our favorite social campaign to explaining how we transformed one institution into a digital media publishing entity, here are six posts for why museums must think beyond their four walls.
1. Here are four reasons why your museum should start thinking like a digital media publisher
Getting the public's attention is harder than ever, but museums have a unique opportunity to connect with passionate audiences all over the globe. This post talks about how we've put this into practice with the National Baseball Hall of Fame and what it takes for museums to make the jump to digital and own expertise in their topic.
Video by La Vida Baseball, a digital media company TeamWorks created – in partnership with the Baseball Hall of Fame – for Latinos interested in baseball and the culture around the sport.
Many museums are catching on to the idea of leveraging media to expand awareness of their brands and increase their reach. But few actually view developing content as a means for generating revenue. Fortunately, Marriott — yes, that Marriott — provides a model that museums can borrow from to build their brand and bring in new streams of income. Our CEO explained the company's content studio strategy and offered specific takeaways for museums in this post.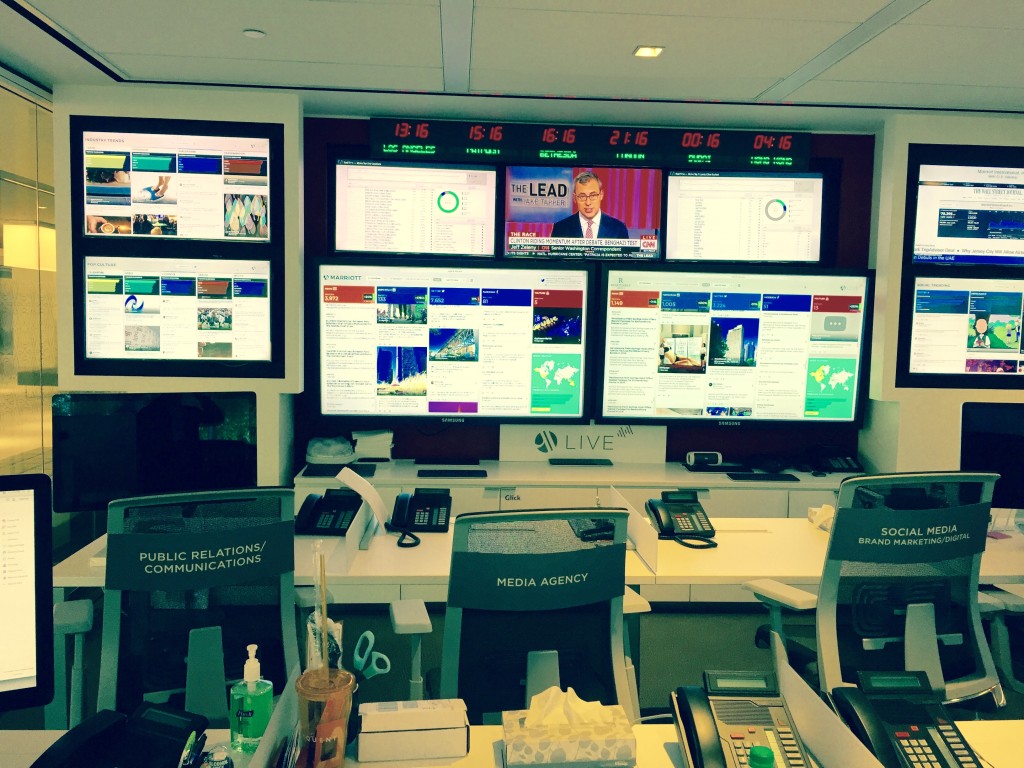 What are museums doing to engage current and potential members that can't easily get to their doors? In many cases, the answer is, "Not much." This post offers insights on how an improved online presence can gain and retain members and also provide value that isn't limited to them visiting your museum.
What museums once provided —curatorial guidance and expert narrative —can be found with a few keystrokes on every smartphone, tablet and computer. So what value does a museum bring, now that the world is quite literally at our fingertips with Google? The solution lies less in fighting the tides and more in swimming with the current. Download this free whitepaper to explore how museums can own their expertise online.
Ever heard of a "rapid response team?" This is what the Newseum calls their innovative content creation unit, which effectively capitalizes on current news and events to further its mission. This post explains 5 ways for developing your own rapid response team and why relevance is more important than ever for museums.
Baseball playoffs are upon us –  meaning it's time to take a look back at one of our favorite social media campaigns from last fall. This post shows how two art museums cleverly capitalized on the 2016 World Series excitement by creating a friendly rivalry off the baseball field.
The @Indians are off to Chicago for #WorldSeries #Game3! Portrait of a Man is ready to #RallyTogether! #Windians Batter up @artinstitutechi pic.twitter.com/qS2OiSo2bw

— ClevelandArt (@ClevelandArt) October 28, 2016
Our team is currently working with several museums and halls of fame. Mike Sear, TeamWorks' vice president of special projects will be speaking in more detail about digital and museums at the International Sports Heritage Association Conference on October 19th. If you'd like to connect with our team at the conference, you can do so here.