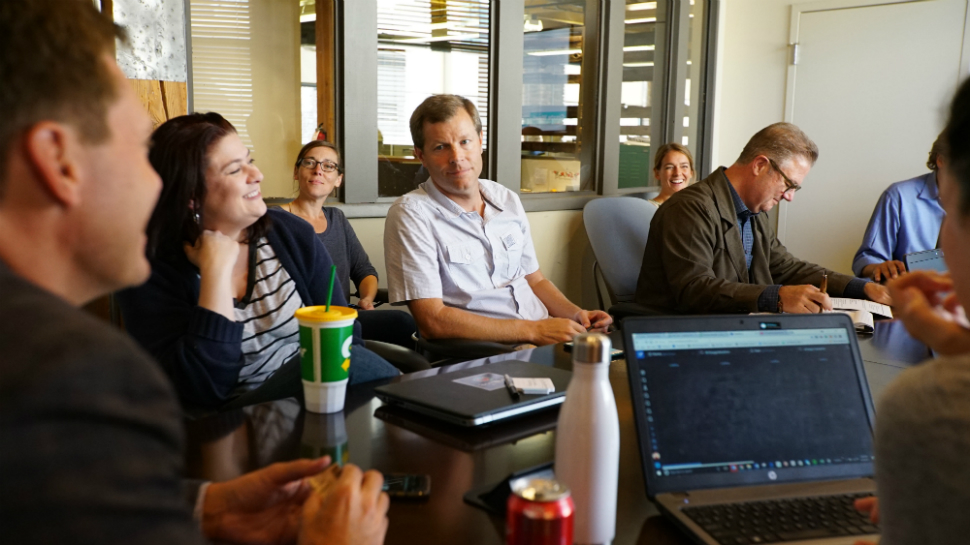 Cause the effect
At TeamWorks we're constantly pushing ourselves to deliver the best possible solutions for our clients; this requires insight, persistence, and talent.
We hire people who challenge themselves to solve, innovate, and make things better.
It's a place to create change

We like to think that what makes TeamWorks different from big agencies is that we are truly focused on providing a balance between life at work and life at home. Our belief is that this inspires our employees to get results for clients while putting something good and useful out in the world.
Opportunities
Fulltime gigs
We strive to create challenging but rewarding work, inspired but respectful debate, and co-workers who are fun to be around for 40 hours a week. We prize thinkers and love doers. And sometimes there are cookies. If this sounds like the place for you, drop us a resume.
Freelance gigs
Depending on workload, sometimes we bring in temporary people to help us get the job done. Freelance opportunities can exist in all disciplines, including marketing, PR, social media, and production. It's a great way to get your foot in the door (literally and figuratively).
Freelance Openings
No openings at this time; please check back!
Internships
New internship opportunities begin at each term or quarter: Winter, Spring, Summer, and Fall. All internships offered by TeamWorks Media are unpaid but students may receive academic credit. We guarantee you're going to work hard, learn a lot that will be useful in your future career, and have a great time. We're currently accepting resumes for the spring.