The International Tennis Hall of Fame's TennisWorthy
---
Creating and executing a digital media initiative for the ITHF
---
Although the International Tennis Hall of Fame (ITHF) is located in beautiful Newport, Rhode Island, it's a difficult location for the sport's highly international fanbase to reach. The ITHF knew they needed a way to engage with the fans who may never get the chance to visit the museum and its stories in person.
The museum also knew that times were changing, and they needed to create new and enticing opportunities for potential sponsors. That's where we came in.
What we did
Starting with the ITHF's challenges, we pulled together our team of video, social media and content strategists to develop a creative solution that would connect tennis fans around the world with the ITHF and their mission. By developing and executing a digital media initiative surrounding the Hall's core values, we were able to bring their greatest stories directly to the fans – no matter where they lived.
The TennisWorthy initiative was unique in that we enlisted the people who knew these stories best to tell them – something you wouldn't get in the museum. Billie Jean King spoke on why it was so important to fight for pay equity in tennis, Pete Sampras told us Andre Agassi's greatest sportsmanship move and Arthur Ashe's widow spoke about the poignant message he received from Jackie Robinson.
When most people think of the International Tennis Hall of Fame, they think of players who are Hall-worthy. With this initiative, we changed the conversation to focus on what it means to be TennisWorthy.
How We Did It
Our TennisWorthy team finds the best stories in the game and tells them through the ITHF's values in a way that engages new audiences in the U.S. and abroad.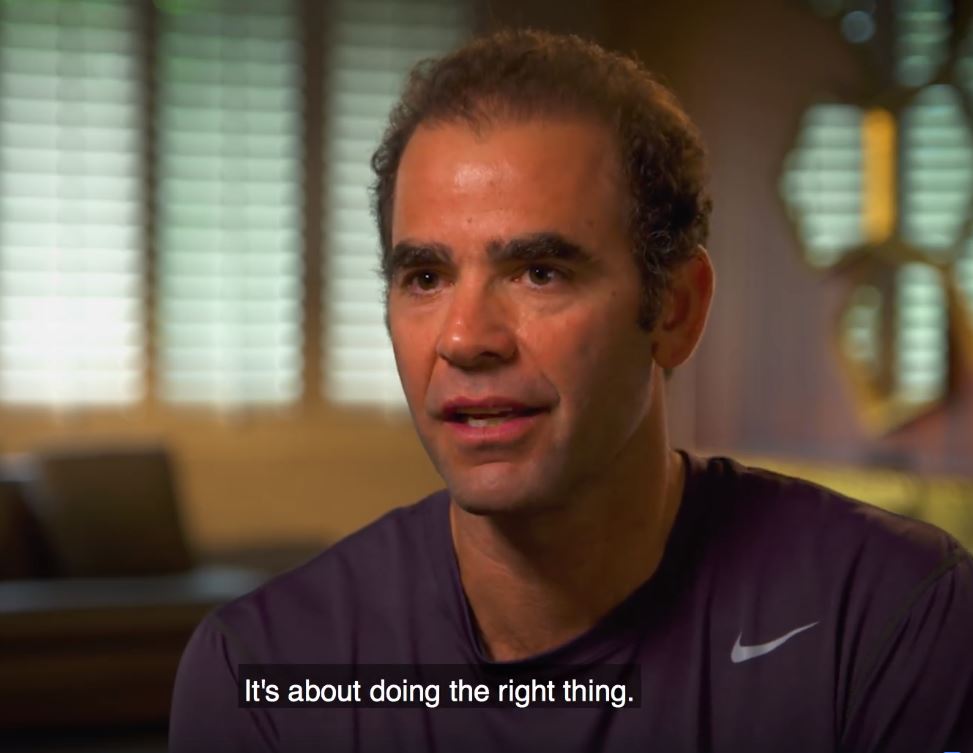 Social media video
Our Emmy-Award winning team of producers did what they do best – found and told stories that piqued the interest of fans, enticing them to amplify the message via social sharing.
A Fan-Loved Story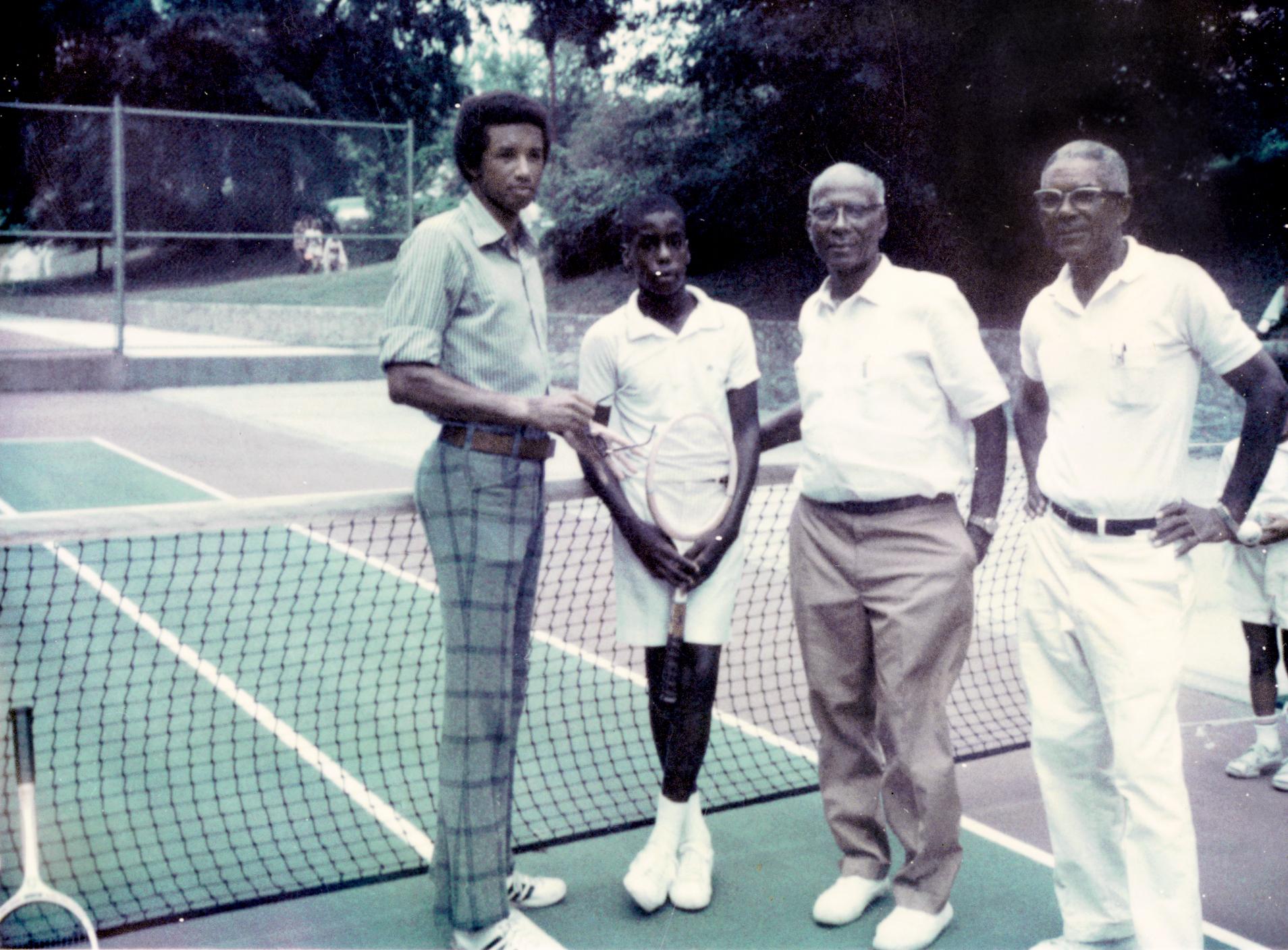 Original written content
We told the stories that highlighted the ITHF's values through written stories and perspectives tennis fans won't see anywhere else.
Stories That Matter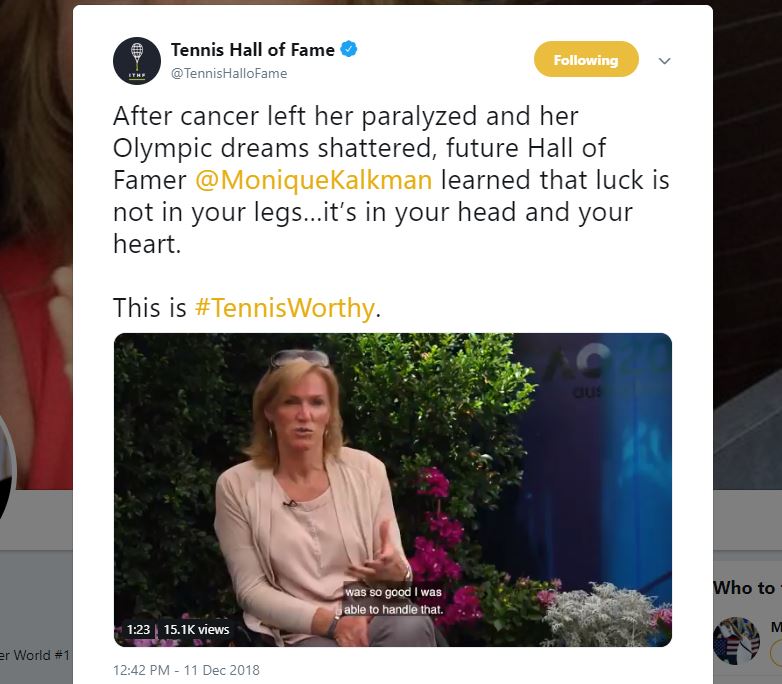 Social media content
We guaranteed big social media impressions by reaching out to influential organizations who would be interested in the content and would help us spread it. This resulted in organizations/accounts sharing the ITHF's content, most of whom had never engaged with the ITHF on social media before: Los Angeles Dodgers, Smithsonian, UCLA, United States Military Academy West Point, and more.
See Who Shared
Client Results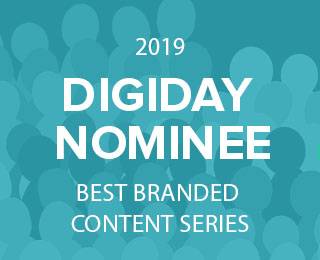 Since our launch during Wimbledon 2018, the ITHF's TennisWorthy initiative achieved the following:
Tennis' biggest stars shared TennisWorthy content: Billie Jean King, Andre Agassi, Chris Evert and Martina Navratilova.
Digiday Publishing Awards nominated TennisWorthy for "Best Branded Content Series" (against The Washington Post).
TennisWorthy secured a content partnership with NBCUniversal and is currently in talks for 2020 corporate sponsorships.
The initiative secured 3.5 million social media impressions with 40% international reach.
For more information on TennisWorthy, including a comprehensive case study, please contact us.