Wilson Sporting Goods
---
TWM launch strategy delivers major buzz for inaugural 'W Line' of women's rackets
---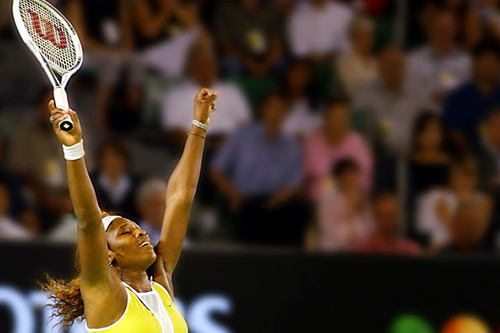 Background
Wilson is a pioneer in the sports manufacturing business synonymous with best in class products in various sports, including tennis. The 100-year old brand was embarking on its most comprehensive, exclusively women's product launch to date and charged TeamWorks with crafting a strategy and implementation plan aimed at creating buzz around the W line of tennis rackets.
Business Challenge
With varying target audiences – industry buyers, opinion shapers, and multi-generational tennis enthusiasts – the launch of Wilson's first-ever female-specific tennis product line was nuanced and important to get right. This involved earning trust and building buzz with the respective segments while continuing to emphasize the breadth and integrity of the Wilson brand.
Strategy
TeamWorks developed and executed a multi-targeted campaign showcasing both the rackets' unique aesthetics and high-performance technology. The strategy combined a major, buzz-worthy launch event targeted at industry professionals, a media tour, sales support, and product placement efforts.
Specific tactics included:
National media tour – This included on-site meetings at women's, sports and business magazines, leveraging TeamWorks' national relationships
Launch event – Our team orchestrated a multi-sensory event surrounding the US Open that combined a runway show with models, an original multi-screen inspirational content-driven presentation and celebrity star power, including Roger Federer, to create a buzz for 600+ industry VIPs
Sales support – Our team equipped Wilson's sales staff with comprehensive marketing collateral and trained the staff on key talking points
PR tools – We created a customized website enabling sales teams and Wilson staff to track and share all print, TV, and digital media coverage
Impact
The product launch created extensive buzz within the marketplace and within company sales ranks, key accounts, and the industry at large. Hundreds of earned media placements including The Wall Street Journal, Martha Stewart Living, W, O, Women's Health, and more helped drive sales results that exceeded expectations.